As of June 26, 2020, Traverso's has resumed indoor dining!
Seating is limited by social distancing, and reservations will only be accepted for parties of five or larger. Per state orders, the maximum number of guests in one group is capped at 10. Also, all guests are required to wear masks when entering and moving about the restaurant. Guests are allowed to remove masks only when seated at their table.
Our reopening also brings a return to normal kitchen hours:
Monday-Thursday, 4pm-10pm
Friday-Saturday, 4pm-11pm
Sunday, 12pm-9pm
Bar top seating is now open as well! (Social distancing and mask requirements still apply.)
Thank you to all of our customers for your overwhelming support during this crisis. We would not have survived without you.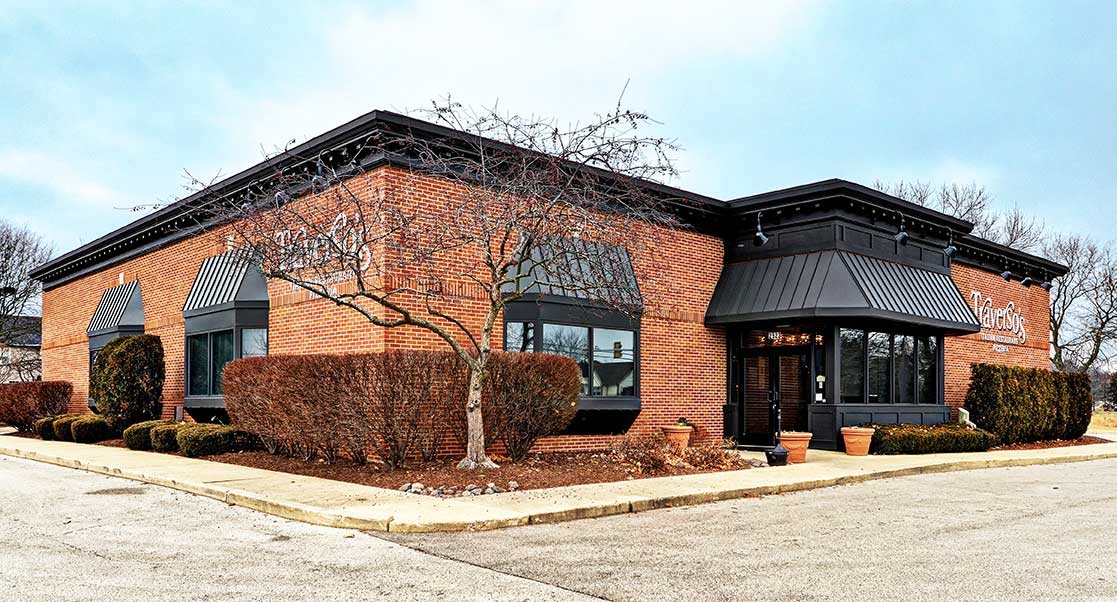 Our restaurant has a 90-seat dining room, a full liquor bar and lounge, a party/banquet room with seating for up to 60 guests, and a covered, heated outdoor smoking patio.
We also offer carryout, delivery, and catering. Here's a bit more about our food and atmosphere from Dine Around Naperville: